10 Most Innovative Restaurant Tech Companies to watch in 2022
Editor's Note
The global restaurant industry has been changing for the past decade and a half. With multiple cafés, dine-outs, restaurants, and chains of hotels capturing the market space, there was a need to boost their sales by helping them move to more digital options. However, traditionally, the restaurant industry has been slow to adapt to technological changes and innovative digital solutions.
However, come COVID-19, every industry, including the restaurants, was forced to look beyond the traditional. Several restaurants turned to tech over the past two years and adapted digital solutions, albeit reluctantly. With the need to bring social distancing into purview and contactless technology, there are countless measures that restaurants started adapting. Restaurant Management System has allowed restaurants to track as many components as possible.
Today, digitization in the restaurant industry has accelerated and given the scope of development for different solutions to cater to every audience. From regular POS (point-of-sale) to self-ordering kiosks, handheld Point of Sale Systems to real-time reporting and analytics and online ordering, food delivery management system, supply chain management, to menu modifications, and contactless payment, the goal of restaurant technology is to cut processing lead time and produce high-quality output to benefit the customers.
Most restaurants have embraced technological advancements to enhance their efficiency and meet consumers' growing demands daily. However, as per studies, QR code payments are set to grow by nearly 240% by 2025 based on cashless payment preferences that emerged during the pandemic, pushing different restaurants to take equitable action to ensure the smooth transition from regular payments to cashless ones.
Every crisis has a silver lining, and the unprecedented disruption of 'business as usual' has moved to 'business must continue' with the right technological partners. To keep up the pace and ensure customer satisfaction and safety, every restaurant gravitates towards unique innovations to fast-track change and delight customers with delicious food, memorable dining experiences, off-premise or in-house, a definite win-win situation.
From in-house applications to third-party integrations, how technology shapes the restaurant industry is what we will talk about in this edition of CIOInsights. Our thought-leaders share their crucial insights, learnings, and adaptations and how they will impact us in the long run.
We hope you have an enjoyable time reading it!
Acelerate
George Jacobs - Founder and CEO

Accelerate was founded under the belief that the most exciting world is one where local restaurants thrive and the best food options are available everywhere...always 15-20 minutes from your door. Today, Accelerate makes that possible by connecting restaurants to new brands to operate out of their existing kitchen, coupled with great technology to manage it all.
Dinesh Saparamadu - Founder

We work towards empowering restaurants, to help them evolve to consumer demands for technology trends. We make complex technology available for restaurants of all sizes. Our end-to-end contactless solutions include online ordering, mobile ordering, and self-ordering kiosks.
ItsaCheckmate
Vishal Agarwal - Founder and CEO

ItsaCheckmate is a restaurant technology service that empowers operators to focus on what matters: their food and customers. With ItsaCheckmate, managing digital orders and menus becomes simple and seamless, because ItsaCheckmate shoots digital orders from Uber Eats, Grubhub, and others directly into a restaurant's POS. ItsaCheckmate also centralizes digital menu management.
Rehan Khanzada - Founder

We provide affordable, easy to use solutions to help with seating efficiency and seating maximization, which helps to build top-line sales, profitability, while contemplating available staffing.
Simon Gamble - President

A large or fast-scaling QSR brand faces numerous challenges in managing its network. Mako Networks' technology directly addresses these challenges, allowing for easy scaling, role-based remote management, seamless uptime, and maximum security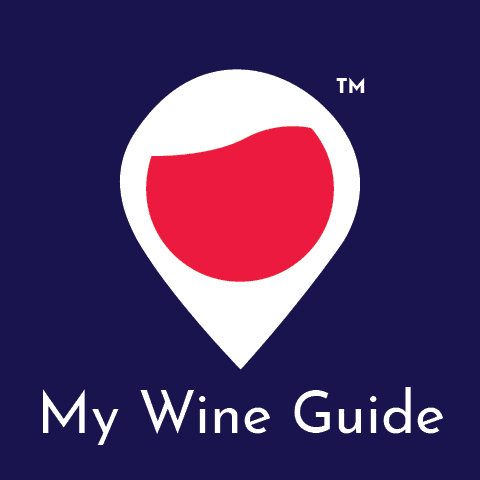 My Wine Guide
John Kirst - Founder, Managing Partner
My Wine Guide drives profitable traffic with your most profitable customers and guests – wine consumers. Our hospitality, restaurant, and retail partners improve their business models with My Wine Guide's pioneering, patented software as a service technology and marketing expertise. Designed by wine, hospitality, and retail professionals to increase top-line revenue with personalization, data, and AI techniques, MWG brings the benefit of wine's high margins to any establishment wherever wine is offered: in-store, restaurant, or online.
Omnivore
Dan Singer - CEO

Omnivore enables the next generation of digital strategy for restaurants, which is critical to a restaurant's ability to grow. It connects restaurants' Point of Sale (POS) systems with technologies that improve efficiency and increase profitability. More than 24,000 restaurant locations are using Omnivore's technology to solve operational challenges that range from third-party delivery to pay-at-the-table methods and to quickly adjust to changing consumer behavior.
Matthew Elsley - Qsic Co-Founder and CEO

We create smart environments that respond and learn with every customer by connecting everything; innovation, ideas, people, devices and technology.
Restaurant365
Tony Smith - CEO And co-founder

Restaurant365 is a cloud-based all-inclusive back office solution that combines key restaurant modules with an integrated accounting backbone. Restaurant365 was founded by an experienced team of software veterans committed to developing an accounting, back office, and reporting tool - specifically for restaurants - that scales and positions restaurant concepts for growth.
Sunday
Victor Lugger - CEO and Co-Founder

Sunday turns the tedious 15 minutes it takes to pay at a restaurant into a quick, simple experience that takes less than 10 seconds. You scan a QR code, pay, and walk away. In the meantime, restaurateurs can focus on what matters to them: cooking incredible food and delivering an amazing guest experience.