Digital Health in 2022: Examining the prospects for consumer-based data integration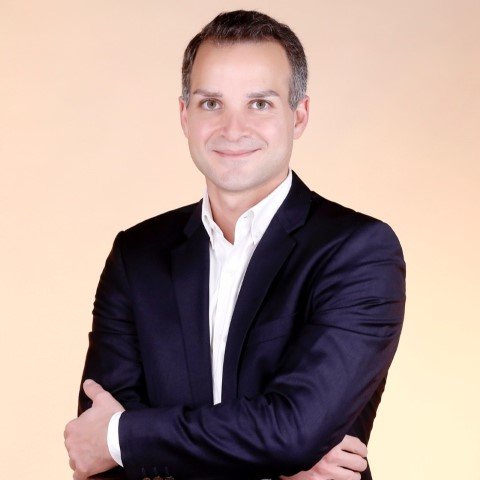 The Covid-19 epidemic ushered in a flurry of advancements in healthcare, revealing a new age of digital health that has redefined patient care and will continue to be a top priority in the business for many years. Here are my expectations for the year 2022.
The necessity of enhancing biometric data collection and what it entails for patients and doctors
Monitoring a patient's health from the comfort of their own home has become more simple. Indeed, home-based wearable and implantable biosensors, such as smart jewelry like the Oura and Apple Watch, continuous glucose monitors (CGMs), the KardiaMobile EKG app, the CardioMEMS gadget, and Bluetooth-enabled medical equipment like stethoscopes, have become increasingly common and accessible to consumers. Demand for this technology will only grow as at-home or on-the-go physician monitoring becomes more popular, increasing adoption among healthcare providers. While consumer-grade biometrics, such as trackers and wearable devices, are making a significant difference by allowing physicians to track a patient's activity level, calories burned, sleep duration, and even grocery list outside of a clinical setting, physicians remain skeptical of the data and statistics collected.
Many healthcare practitioners currently regard consumer wearable biometric devices as screening tools and seek confirmatory testing using more traditional medical equipment such as electrocardiograms to validate information sufficient to add to a patient's health record or make an informed decision about treatment methods or lifestyle changes.
With the advent of artificial intelligence (AI) technology, these "consumer-level" devices will be transformed into "medical-grade" ones. As a result, physicians and hospitals will strive to develop methods to incorporate data into the healthcare system and the electronic medical record (EMR) for a more integrated patient experience. During that shift, several problems may arise, including the quality, cleanliness, and appropriateness of that data, as well as the potential of information overload on the EMR.
HIPAA and/or GDPR compliance will be impacted by digital health.
There will undoubtedly be an increase in patient data as people continue to monitor their health at home. This is highly useful for managing and understanding a patient's health outside of the doctor's office. Patients no longer need to go to a clinic to get this information. However, given the existing lack of privacy protection for consumer-level data, patient data may be compromised if people continue to assess their health via gadgets.
Only covered entities (health plans, healthcare clearinghouses, providers that employ electronic transactions, and so on) are now obligated to adhere to HIPAA and/or GDPR requirements.
Because the legislation does not grant the jurisdiction to regulate private enterprises or public agencies via HIPAA and/or GDPR, wearable medical device firms are not required to comply with HIPAA and/or GDPR.
As a result, this is a very hot subject in our business right now; HIPAA and/or GDPR compliances will need to be revised to reflect industry advancements and safeguard patient data with remote and wearable medical devices.
Healthcare, as well as the Food and Drug Administration (FDA), the European Medicines Agency (EMA), and, eventually, the Taiwan Food and Drug Agency (TFDA), will continue to evolve.
The field of digital health is fast evolving, and the FDA, for example, is grappling with historic issues about the future of medical software in the post-pandemic era. I believe that the United States administration, among others, is interested in the future of medicine. The fact that they've begun assessing medical video games and licensed EndeavorRX, the first prescription medical video game, in 2020 to aid youngsters with attention deficit hyperactivity disorder (ADHD), shows that they're on board with the industry's technical progress. The FDA's approval of a medical video game implies that it has invested much in infrastructure and is open to new medical software.
In conclusion, the healthcare business has a long way to go. Patients' health information will be at risk until HIPAA and GDPR update their compliances. AI technology and recent rises in data from consumer-based medical devices will surely revolutionize the medical sector.
The necessity of providing telehealth services has grown in recent years.
Telehealth is no longer perceived as a luxury, but rather as an essential component of a health system's overall care plan. Remote healthcare is here to stay, and healthcare institutions must invest in the right technology to be relevant in an ever-changing virtual care environment, including ensuring that patients experience the same high-quality visits in a virtual setting as they would in a doctor's office.
As healthcare evolves and the pandemic eschews in a technologically enabled world, we observe alterations in conventional processes like as how treatment will be administered, how patients will connect with their medical providers, how the FDA and/or EMA review diagnostics and therapies, and even how we learn and communicate with one another. The future is a mix of old and new, and we're all looking forward to seeing what the future holds for digital health and its implications for the healthcare system.