Data Centres of the Future: Challenges & Opportunities in 2022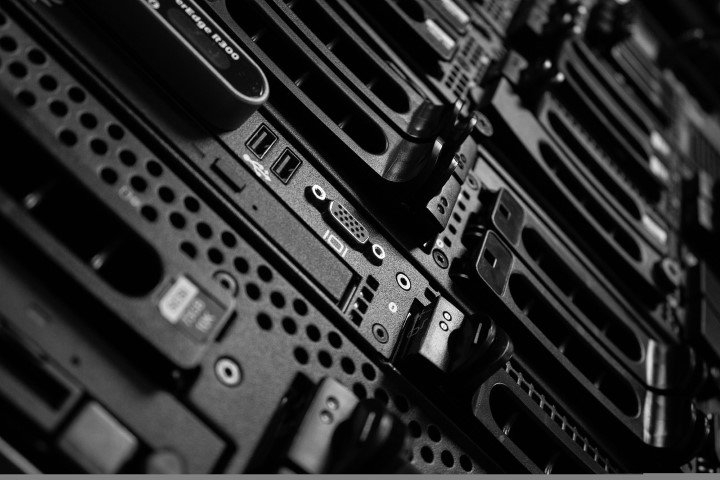 Today, data is arguably the most valuable commodity in the world. As the community responsible for storing, managing and processing this 21st century asset safely, the data centre industry needs to consistently innovate and transform to keep up with mounting demand.
We've seen rapid growth in the data centre industry in recent years, with a record US $37 billion spent on data centres by tech giants Google, Meta, Amazon and Microsoft in the third quarter of 2020 alone. We've also seen some very positive trends within the industry as we move towards carbon neutrality with growing adoption of renewables to cool and power data centre facilities.
But the energy transition journey does not come without obstacles. Beyond the universal cost concerns, refreshing legacy power management infrastructure and a lack of technical expertise surfaced as Asian businesses' top power management challenges in Eaton's recent industry report. Adding to the challenge is the rise in frequency of extreme weather events, which will impact the already uneven grid reliability across different countries and data centre markets in Asia Pacific.
Decarbonizing the data centre beyond RECs and carbon credits
Amidst growing sustainability mandates by governments across the region, data centre developers and operators are facing mounting pressure to make promises of utilizing more renewable energy and reducing their overall carbon emissions.
In response, the tech industry at large has made commendable efforts towards improving energy efficiency and decarbonizing their operations through carbon trading and renewable energy certificates. However, more needs to be done by data centres operators to make meaningful changes towards more sustainable industry growth.
Forward-looking organizations in Asia Pacific are beginning to take steps towards this direction by adopting physical on-site power generation and storage systems as well as intelligent power and infrastructure management solutions. In fact, our report found that three in five Asian businesses are keen to invest in new technologies to digitize power management in the short term, with a focus on intelligent power management software and energy storage solutions.
Such technologies will be increasingly crucial in helping data centres manage and optimize their power network performance – a key factor for business resilience and competitiveness in the coming year as global energy prices continue to surge.
Digitization will drive the energy transition
Combined with the maturing of new energy storage technology such as hydrogen fuel cells and lithium-ion batteries, digitization is a key trend that will drive the energy transition.
At the fundamental level, the adoption of automation, holistic monitoring and predictive analytics in power management will enable operators to drive better efficiency within data centers while also allowing the integration of disparate energy sources in power networks. But when integrated with modern power generation and storage technologies, such power management solutions can enable organizations to not just receive but also contribute energy to the grid, creating an additional revenue stream for operators.
This concept has already been tested and proven in a pilot project between Microsoft and Eaton, as well as various European data centres and Eaton's headquarters in Dublin, Ireland over recent years.
The increased efficiency from this digitization of power management will be a key part of a successful transition, and will incentivize businesses to make the switch. With continued advancements in power management technology, this trend is set to gain traction in the coming years – paving the way towards a decentralized, user-generated grid where organizations and eventually consumers can use renewable resources to meet their own energy needs and sell excess electricity back to the grid.
Growing cybersecurity threats for OT facilities
While digitalization opens the doors to new opportunities for data center power networks, it does not come without risks and challenges. As it is, the growth of the Internet of Things (IoT) and Industry 4.0 has already added an additional layer of security threat for our data and facilities. We have already seen a number of high profile cyber attacks on operational technology, including the hacking of the largest fuel pipeline in the United States earlier this year.
Regulation, industry protocols and best practices already exist in the information technology (IT) arena, but more will need to be done to secure OT facilities. With increased digitization, critical infrastructure like data centres will have a larger attack surface for cybercriminals to target. OT and IT teams need to start working together to facilitate a holistic cybersecurity strategy with established standards and protocols.
The silver lining is that there is growing awareness and resolve to address OT cybersecurity threats. In Singapore, the government has taken the lead with the launch of the nation's Operational Technology Cybersecurity Masterplan in 2019, and is laying the groundwork to attract and develop talent for the emerging OT cybersecurity sector with the development of the OT Cybersecurity Competency Framework this year.
As an industry, we have also seen cybersecurity and OT experts come together to establish and advocate new standards and best practices for Industrial Control System (ICS)/OT environments. At Eaton, we've been collaborating with global safety science organization UL since 2018 to advance cybersecurity for power management technologies across industries. More recently, we've launched the Cybersecurity Perspectives virtual conference and online education program.
With continued government support as well as collaboration across organizations and experts from cybersecurity and ICS/OT disciplines, I am confident that we will be able to realize the potential digitization of power management in the tech and data centre industry, and break new grounds in the ongoing energy transition journey.